"Potties to the People"
I worked with a partner to scrape more than 10,000 database entries from multiple websites using Nokogiri to provide "potties to the people" by building a light-weight mobile web app appropriately named "Potty Plotter."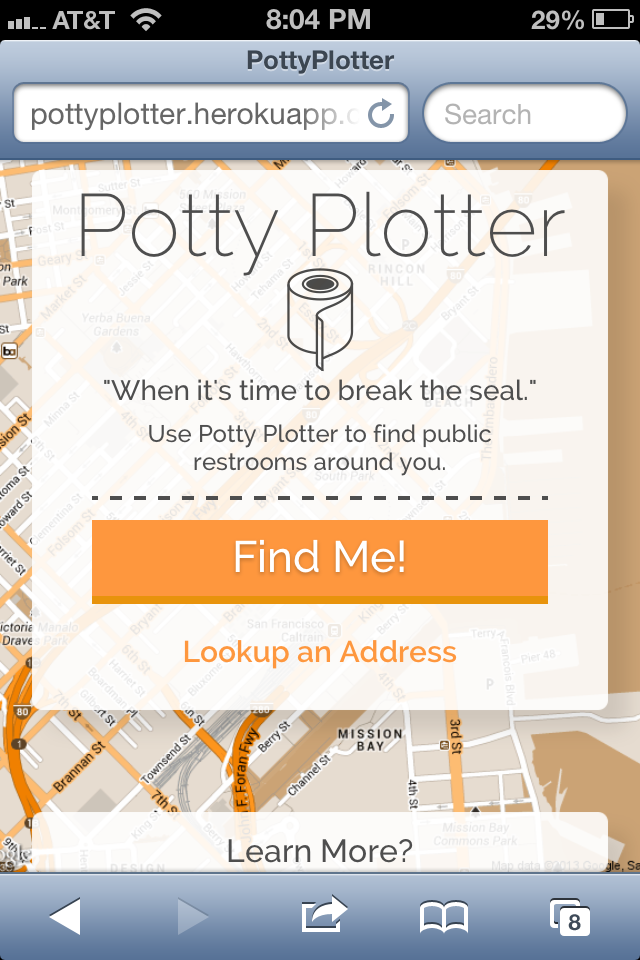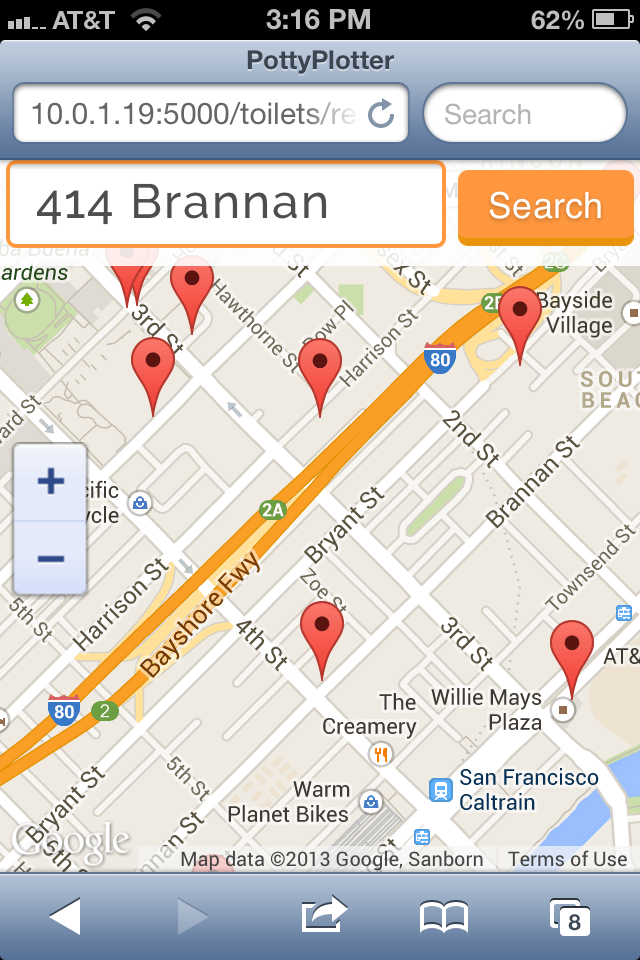 The premise of the application is simple and utilitarian - it geolocates the user and returns bathrooms located within a half a mile radius using the google map JS API, but the concept behind it - potentially providing a simple yet really necessary service for people all over the world - really resonated with my partner and I while also satisfying our curiosity of working with an extensively seeded database with real data. After building the back end infrastructure, my time was focused on building a mobile-first responsive user interface that had a distinct look and feel with CSS, and utilizing jQuery, and Ajax.